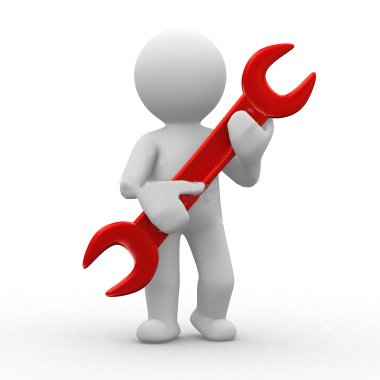 Adobe Creative Suite is a collection of video design, photo editing, and web development applications. It's a dream for graphic designers, video editors, and photographers everywhere, but if you're a student, it can be a drain on your wallet. If you're not a professional and are just using it for school or private use, there are many programs that do the same things as Adobe, but for free.
The pricing of the Adobe Creative Suite varies depending on what programs you want and if you want the standard, premium, or masters series. If you are interested in buying the most recent Adobe Creative Suite 6 Master Collection, there is a student and teacher edition that costs $799, which is much cheaper than the normal price of $2,599. All you need to do is have official proof of your enrollment at your school.
However, these free programs work just as well as many of the Adobe Creative Suite programs. I've even found that some of these programs are more user friendly and easier to learn on your own than the ones in the more expensive Adobe Creative Suite.
So if you don't want to break the bank, here are some free alternatives to some of the Adobe Creative Suite's most commonly used programs:
Photoshop Alternative: Gimp
This free alternative to Photoshop allows for much of the same functions, such as painting, manipulation, and animation. I have personally used this program in the past and found it easy to learn and use. If you're not interested in downloading a file to your computer, you can try the Pixlr Editor. It's an online photo editor with many of the same basic features as Gimp without taking up memory in your computer.
Adobe Illustrator Alternative: Inkscape
This is an open source editor for vector graphics. It's simple to use and I find it really similar to the version in the Adobe Creative Suite. It is good for developing images and the website has some easy tutorials to help you out if you are not sure how to make an image from scratch.
Dreamweaver Alternative: Aptana
This is the best alternative to Dreamweaver that I've used. It's simple to use and has many of the same basic features that are in Dreamweaver. It's a good program for developing websites and is compatible with CSS, FTP, and PHP. If you don't like the design view and prefer to type out the HTML, you can use Notepad++, which has some good features that make it easier to see all the coding.
Indesign Alternative: Scribus
If anyone has used the new version of Indesign, you may have seen that they've changed some things around. In other words, it's not very user-friendly. When it comes to making pages for press-ready print, Scribus is much easier and has some really cool features.
I don't know about you, but I always hate when teachers send notes in PDF format because it makes editing nearly impossible. This program allows you to fill out any PDF form document, scribble notes, add graphics, and print.
Premiere Alternative: Lightworks
This is a quality video editor that is used by both amateurs and professionals. It was created by editors and they have made it fast and simple to use. It has a clear timeline that makes trimming and rearranging movie clips hassle free.